Heading into March, the Crossfit Games Open is on!!!. My one goal following my injury over the last 12 months has been to compete in this. February was a good month but I want to get back to full training in March. This means hitting workouts fully, squatting and jumping. If you try any of the workouts along the way please do let me know in the comments section…
Friday 31/03/17
It's moving day today!!! Me and Han move house today we're in for an exiting weekend ahead. With that in mind I crammed alllll the fitness into an hour…
Start the clock and hit:
40 calorie row
15-12-9 d-ball over shoulder
5-3-1 legless rope climb
40 calorie row
rest 5-10 minutes
5 rounds:
5 burpees, 7 calorie Airdyne, 10 kettlebell swing @32
straight into

5 rounds:
5 burpees, 7 calorie row, 10 wall balls
rest 5-10 minutes
1 min on/off – ski x 10
The goal is to maintain intensity here. This is easily doable in under an hour and having that time cap is motivation in a way.
That's it for March!!! No training tomorrow as it is purely moving into the house so Sunday will be the next session. A new month and new challenges!
Thursday 30/03/17
AM
Every 5 minutes – 30 calorie row + 30 calorie Airdyne x 5
The timings on this could have been better, maybe go every 4:30 as rounds took 3 minutes, roughly 1:30 on each movement. The goal was to keep the row in the 1400 calories/hour range and Airdyne 67-70 RPM's. I wanted over 70 RPM's but couldn't keep it there today.
Wednesday 29/03/17
AM
20 minute amrap: 500m row + 20m d-ball carry
This turned out to be a real fun aerobic workout. Get as heavy a d-ball as you have and the goal is one pace throughout on the row and not to put the ball down once moving. I got 7 rounds + 247 meters which I was actually happy with as I aimed for 7 rounds.
PM
De-load week is still in full effect…
A) EMOM x 12 – power snatch double – not above 80%
B) EMOM x 12 – Min 1: 2 legless rope climbs, min 2: 45 second Airdynne @ +72 RPM
C) 5 rounds not for time: 15 back extension + 15 hollow rock
The snatch work felt good but that's because this week's been lighter. I actually enjoy working on technique rather than trying to throw a new PB up. As for the second piece, it wasn't bad at all. I still can't do rope climbs with legs for some reason due to my knee (weird I know) so did legless. The Airdyne actually felt really good tonight which was a pleasant surprise. For part C, the goal was good form, hollow rocks are fairly easy due to the amount I did during rehab but back extensions are weak so it was good to do them.
Tuesday 28/03/17
AM
This morning was a bro-sesh workout with bench press!!! It was taken from Pat Sherwood…
15 minute amrap: 15 calorie row + 15 bench press @ 60kg
I just wanted a fun workout to be honest and this was exactly that. I got 11 rounds bang on and didn't have time to hop back on the rower. A fun one to give a try if you have a spare 15 minutes.
PM
Tonight was fun, lower volume, shorter workouts…
A) Every 2 minutes x 5 – Max strict muscle ups
B) EMOM x 12 – 2 x power clean and power jerk
C) EMOM x 12 – Min 1: 250m row, min 2: 18 GHD sit ups
The first section was one of those feel good for 2 sets fall off a cliff type workouts. I started with sets of 5 and dropped off to 3's by the end of the workout.
On the second piece I stuck to building and getting more quality reps in at lower weights. I started at 80kg and finished at 110kg. Weights move up as I feel good, whether it's 2.5kg or 5kg it doesn't matter.
Finally the last piece was a good mover. The row was meant to be 300m but I couldn't hold that on the minute so dropped down and overall this was a wise move!
Monday 27/03/17
AM
Every 4:30 Mins x 6
AB 15 Cals
200m Row
Ski 15 Cals
200m Row
* rest remainder of time
This was taken from Marcus Filly who went every 4 minutes, however, I couldn't hold this. I dropped to 4:30 and this was just right for me, I'd recommend this one for a good piece of conditioning!
PM
A) 2 x low hang power snatch + 2 x low hang deep power snatch
B) Max strict handstands
C) Emom x 7 strict handstands @ 30% of B
D) 3k row
The first part of tonight was meant to have 2 squat snatches as the second section however I can't squat again. I kept the weight low as this week is de-load (not sure what from for me!?). Nothing heavy was listed here just technique work.
B and C were essentially the same workout. I hit 20 strict and them kept the EMOM to 6. This was fairly easy and manageable but again, technique is a focus. I found that in the bulk of my rehab, working on technique saw the greatest benefit. I have moved away from this slightly so am bringing this focus back!
Finally, D was a mental battle more than anything tonight. It took 10:32 and a 1:45 pace was kept throughout. Nothing great but I really wasn't up for this so was glad to just get the work done in the end. Sometimes these nights happen and it's just a case of working through them
Sunday 26/03/17
A) 2 min on/off Airdyne x 7
This was horrible today, the goal was +70 RPM for each interval. I hit this on all but 3 intervals (4,5,6) and my legs blew up!!! Nutrition has been poor of late and it showed here, I hadn't recovered from last night to be honest.
B) 1 clean pull + 1 power clean + 1 push jerk
A simple builder to a heavy single. I find that when I do this, I get more quality reps in at lower percentages which leaves me hitting better numbers. Lifting at say 6 sets of 80% of my max leaves me so fatigued for days. I find building through working sets and starting at lower percentages works better for me.
C) 10 dumbbell clean and jerk @ 22.5kg + 3 ring muscle-ups
This was a Crossfit main-site workout on the 17/03/16 when filming for the new Crossfit documentary. Sara Sigmundsdóttir completed it and made it look so easy! I did this for quality and not for time yet it still proved a challenge. If you want to test muscle ups, to an odd movement clean first!
Saturday 25/03/17
Nothing special today, I've
A)Heavy power snatch triple – into heavy power snatch double
B) 10 x negative rig muscle-up
C) In 2:30: 3 rounds: 5 strict handstands, 5 chest-to-bar, 15 air squat – Ski max calories in time remaining – Rest 1:30 x 5
The snatch portion of today I kept lighter to focus on my technique. I hit 80kg and 90kg respectively and was happy with this. I honestly haven't recovered from sitting in a car for 4 1/2 hours on Wednesday night. i feel tight and immobile so pleased with these numbers.
For part B well, lets just say I laughed when I saw 10 reps but immediately regretted doing so shortly after. Click here for a demo of the exercise. But essentially you jump into the top of a muscle-up and lower yourself into a full hang as slowly as possible. They really blow your arms and core up and are great for gymnastic progression.
Finally, the workout was fun and gymnasticy, exactly what was needed. I hit 16 calories consistently and the 3 rounds took 1:45-1:50. The last round got quite tough but the workout was a fun "all out effort" workout that got you moving with enough rest to recover in between.
Friday 24/03/17
AM
For some reason I really wasn't feeling it this morning, I was just in a bit of a funk, the first real-time it's happened in March. I kept it simple and hit the following…
Row – 3 minutes on/2 minutes off @ 1:45 pace x 5
This felt tough this morning, my hamstrings felt tired but I'm not sure what from. A goal coming out of March and into April is to get better at longer work intervals and shorter rest periods a 2:1 ratio ideally.
PM
I started off judging the Open workouts tonight so jumped in between with some clean and jerks…
A) Build to a heavy-set of: 3 touch and go power clean + 3 power jerk (Cleans then jerks)
This was fun enough and I was happy to hit 100kg! I then moved into a partner workout with Kurt which was just an ab-fest…
B) 20 down to 1 – Airdyne calories *10 GHD sit-ups between each round*
Both individuals complete every round i.e. 20, 19, 18, 17 etc, however, you rest whilst the other person completes their set. Essentially this is a work rest workout with a lot of GHD sit ups – 200 to be exact. Tomorrow morning may be interesting but the idea is to go flat-out as you get a rest.
Find a partner and get after it. A scale may be toes-to-bar or even sit ups!
Thursday 23/03/17
AM
I took this format from a Jonne Koski workout.  wanted a mover after being sat in a car for 4 hours last night…
EMOM x 3:
Airdyne 12 calories
Burpee 12 reps
Row 12 calories
EMOM x 3:
Airdyne 14 calories
Burpee 14 reps
Row 14 calories
EMOM x 3:
Airdyne 16 calories
Burpee 16 reps
Row 16 calories
This works out at 27 minutes work in total, the first 3 rounds are fairly simple and feel like recovery. Going into the 14's things get a bit harder and by the time the 16's come around the lactic is awful. It really sneaks up on you this workout and the 16's get tough. It's a great aerobic piece to try!
PM
Tonight I wanted to work on moving between movements under fatigue so hit the following…
Every 3:30 x 5
20 calorie row, 10 shoulder to overhead @ 60kg, 10 chest to bar
I got the timings wrong on this, every 3 minutes would have worked better but it was still a good little workout. My goal was to flow between movements well and just breathe!
Wednesday 22/03/17
Being on the road getting into a gym can be difficult so, I hit a quick hotel workout…
20 minutes: 1 min on/off – Down Ups – Goal is +23 a round
I usually throw this in as a go to workout on the road. It's a good piece of breathing work and requires no equipment other that a watch!
Rest 5-10 minutes
50-40-30-20-10
Press Ups, Hollow Rocks, Air Squats
This is the first time I've squatted since my second MRI and it was pretty much pain free. Granted it was more hamstring dominant but it still felt okay. The second piece also gets very, very ab taxing! Hollow Rocks are brutal, a good scale is regular sit-ups. The press ups felt tired after the Down Ups but I just tried to get a max set out and then hold on.
Tuesday 21/03/17
This morning I had the pleasure of dropping into Crossfit Gateshead which is a great gym up in the North East!
I hit a piece from Comp Train but adapted the running to rowing…
Running Rowing Endurance
2 Rounds:
4:00 on/2:00 off
3:00 on/1:30 off
2:00 on/1:00 off
1:00 on/ :30 off
I held a 1:43 pace on this which after a 3 and a half hour drive the day before was enough!!! I enjoyed it though and would recommend hitting this if you ever felt like a solid conditioning piece.
PM
A) 6 x 3 Power Clean & Push Jerk (Touch & Go)
B) 3 x 1 Power Clean & Push Jerk
C) Every 2:30 x 10 – 15 calorie Airdyne, 10 Deadlifts @ 80kg, 10 Burpee's
I was happy with the top set as all felt good at 100kg. This was a big milestone a few weeks back so to be hitting for sets now is encouraging.
The second part was another surprise, I have hit this once before but not for continuous sets. Focusing on getting my glutes and hamstrings back post operation has paid off here.
Finally the workout was just a plodder. Trying to move from one to another with no rest and keep at a 1:1 work/rest ratio. This is the goal in March and it felt good last night even-though it was not heavy.
Monday 20/03/17
So, I'm on a course over the next few days which means training will be a bit mixed. I only hit an AM workout this morning which was…
10 Rounds:
1 Minute Airdyne
1 Minute burpee's
Rest 1 Minute.
The idea was to always hit the same amount of calories and burpee's across each round. My scores were 214 total calories on the Airdyne and 194 burpee's. I wanted 20 burpees each round but found myself falling off that pace in the last 3-4 rounds.
Overall, I was happy with this as a piece of conditioning, it was just a piece I made up. It is a fun one to try and a real leg burner!!!
Sunday 19/03/17
For some reason, after watching the new Crossfit documentary I wanted to give a Matt Fraser style workout a go…
EMOM x 21
1 – 200m Ski
2 – 400m Airdyne
3 – 200m Row
This was fine until the 5th round where it got quite spicy. My aim was to get the work done as fast as possible and to get as much rest in the rest of the minute. It was a good workout and a fun EMOM to get breathing.
After this to get my barbell conditioning back on track I hit a round of DT every 2:30 for 10 rounds. This got much harder than I expected, barbell conditioning has become somewhat of a weakness since my operation. The goal is to get this back to a decent level.
Saturday 18/03/17
Again, today I was coaching so I got in early to hit a bit of conditioning. I say a bit but this was so bad!!! It was a Cardibro workout.
Amrap 30 minutes:
300m run – subbed for 300m ski
30 caloire row
30 burpees
I got 6 rounds plus 89 meters on the ski which I was pleased with as the last 2 rounds got tough! March has been interesting as I've wanted to do longer workouts but then when in them have had a real mental battle to keep going. However, the main thing is that they're enjoyable and this is a great workout to give a go!
Friday 17/03/17
Tonight I was coaching so after the last person hit 17.4 I got a quick EMOM in…
EMOM x 21
1 – 18 calorie row
2 – 15 burpees
3 – 5 muscle ups
Nothing special but just a fun workout to get some fitness in before a good night's sleep!!!
Thursday 16/03/17
AM
I hit the following this morning…
Every 4 minutes x 5
30 calorie Airdyne @ 70 ROM's + 15 toes-to-bar
I found this gassy this morning. Just needed to plod through this morning's workout, it was one of them. I felt much better afterwards though, I feel I have neglected toes-to-bar in March so it was good to get some volume in again.
Wednesday 15/03/17
AM
I started this one every 3 minutes but soon realised it's a better workout every 2:30, here's a video of the workout.
Every 2:30 × 10 Rounds
20 calorie row
15 burpees
I aimed to keep calories above 1500 per hour and tried to get into the Erg as much as possible. Burpees are just burpees ?
PM
A lighter session this evening…
A) 1 minute on/off – Row x 10
The goal was sub 1:40 pace which felt comfortable to hold for a minute.
B) EMOM – 3 hang clean + 3 push jerk @ 80kg x 7
C) EMOM – 1 clean and push jerk @ 100kg x 10
The latter pieces of lifting were to simply get some barbell work in as I've not done so much in March. I just had an itch to clean and jerk so wanted to get some done! I find that neglecting this feeling can be bad for training at times. Obviously work on weaknesses, but also do what makes you happy from time to time!
Tuesday 14/03/17
AM
45 seconds on/off – Row
I'm really enjoying working on rowing tekkers through March, focusing on getting into the Erg and being more efficient! More output with less effort is the goal thanks to Dan's coaching.
PM
A really sweaty one tonight. The sled form last night has taken its toll on me and I can tell I'm moving a bit slower!
2 minutes Airdyne, 40 seconds burpee, 20 seconds rest x 4 rounds
-into-
2 minutes Row, 40 seconds L-Sit, 20 seconds rest x 4 rounds
-into-
2 minutes Ski, 40 seconds Handstand Hold, 20 seconds rest x 4 rounds
My shoulders feel like they have fallen off. It blew them up so badly – again I think this is a by-product of the sled. Paces were down on the aerobic pieces and the gymnastic work was harder than normal, although it felt good to do these under fatigue. This is something I really need to improve upon, piecing movements together one after another and minimising rest, this is another focus in March.
Monday 13/03/17
AM
20 minute amrap:
350m row
10 db burpee deadlifts @22.5kg
A video of this workout can be found here. The goal was really to hold a consistent pace on the rower (1:42-1:44) and then move on the burpee's deadlift's. These got surprisingly hard, I am really trying to focus on engaging my hamstrings in more movements through March as I am so quad dominant.
PM
A) 5 x 5 weighted ring dip @ 24 kg
B) Alternating minutes – Ski 18 calories, 8 d-ball to shoulder @ 50kg x 14
C) Alternating minutes – Airdyne 15 calories, 2 length sled push @ 75kg
Lets talk about part C. The first two parts of tonight were very manageable but part C, part C was Open bad. I only just managed to keep everything on the minute for part C and it took a real effort to do so. My posterior chain really took the brunt of things but for me this is positive!!! The fact I'm engaging it with these movements is a real positive for me.
Sunday 12/03/17
Bro sesh Sunday today with Kurt and John!
A) 15 minutes to work to a heavy clean and jerk each
B) You go I go – 5 ring muscle ups x 8 rounds each
C) EMOM 5 deadlifts @ 80kg + 10 burpees x 10
D) 500 Airdyne caloires for time – Split as desired
We didn't put in the best performance on A. Think the Open fatigued us a bit, however B was fun, muscle ups under fatigue is a constant piece of work for me. It was good to hold these numbers. C was a quick gassy piece that made me focus on engaging my hamstrings and not revert back to quad and lower back. I was happy with this.
D was a real head down and just go piece – Video here. We split it into 15 calories each and held 85 – 95 RPM's per person for the efforts. It got real tough around 250 calories and having partners for accountability really ups the intensity. Going into the European Championships this is something we're looking to build in, partner training!
Saturday 11/03/17
I like Saturday sessions, a bit more laid back and chilled…
A) Push Press – 4 x 4 @ 90kg
B) EMOM – 1 – 4 clean + 4 power jerk, 2 – 18 calorie row, 3 – 2 legless rope climbs x 7 rounds
C) You go I go – 20 calorie Airdyne + 65 double under's
Part A was a bit tough after the open workout yesterday, I was happy enough to hit 90kg all in all.
The second part of today was really fun, I enjoy workouts with a variety of movements in, especially when one is a movement – rope climbs – that we don't hit too much.
Finally, I did the last section with Fran Calvert as the gym was in full Open mode so space was limited. having a partner to train with adds a bit more intensity at times and forces you go faster and push each other. In addition, the ego comes out when trying to go unbroken on double under's ha ha.
Friday 10/03/17
Wellll, 17.3 is a go today!!!
Again, rather than go through the post here I'll link to my Open series post which outlines how it went for me. It also hints and tips if you;re hitting it over the weekend!
Just click here.
Thursday 09/03/17
AM
I hit something a little different this morning with 2 goals: Firstly, continuing the March goal of breathing through movements, secondly rehab my left leg still!!!
Every 3 minutes: Ski 30 calories *In rest time complete 10 single leg box pistols*
The aim is to slowly re-build the left leg to get it back to my old strength.
PM
Lower volume tonight. After 17.2 I wanted to work on bar muscle-up's so hit the following:
5 Rounds: 20 calorie row, 10 hang power cleans @ 50kg, 5 unbroken bar muscle-up's
The focus was simply to tax my grip so i had to focus more on using my kip, tension in the bar muscle-up's. Time was not a goal here, more to breathe through the movements, not resting too much. A continuing goal in March is to find a breathing pattern in workouts.
Wednesday 08/03/17
AM
This morning was a mover after last night's WOD-fest.
Row – 40s on/20s off x 10 – straight into – Burpee- 40s on/20s off x 10
I picked a pace and stuck to it. Low 1:40's per 500m on the row and 15 burpee's minimum. Where possible in March I want to set base work quantities to give me something to work for during conditioning pieces.
PM
Tonight started a little differently! It started with some good old interval work:
A) 1 minute on/off – Airdyne @ 73-75 RPM's
This was pushing the pace I normally hold but it felt good doing so. I was happy that my lungs felt strong on this, just the quad pump that got real!
B) 8 working sets – 2 low hang clean + 2 power jerk
I began at lower percentages and worked up on this one. I've found this allows me to get quality work in with less stress on my nervous system. 8 sets at 90% fires me but working up to 95% from 80% takes much less of a toll.
C) 5 x 5 weighted pull ups @ 12kg
The weight was low on this one. We focused on active scapula and quality reps.
Overall a fun night which I worked through with Tim, having a good training partner always makes things much more fun!
Tuesday 07/03/17
AM
No conditioning this morning so a home workout to start…
50 – 40 – 30 – 20 – 10: Press-ups, sit-ups, air squats
It took around 12 minutes and was fun more than anything else, no crazy intensity.
PM
So, Crossfit main-site now have an Instagram page where they post the daily workout of the day. The good thing is they also put a bit of advice on how the workouts should go. It gives you a strong focus and I'm aiming to include it a few times a week. Just click here to find it.
A) 4 Rounds: 15 ring dips, 30 GHD sit-ups, 500m row (swapped from 400m run)
B) 10 minute AMRAP: 10 6″ deficit handstand press-ups, 20 calorie row, 30 air squats (swapped from alternating pistols)
C) 7 minute AMRAP: 10 power clean @ 60kg, 20 press-ups
Okay, I may have gone a bit overboard on the workout front but the final two were only short. I made sure to rest enough to maintain intensity and sometimes jut like a good workout after workout training session.
A took me 15 minutes and it was one pace. Sub 1:45 500m row, unbroken dips and GHD's. It got surprisingly gassy towards the end!
B I scored 4 rounds on, unbroken handstand press-ups a 1400 cal/hr row and just moving on the air squats. The goal here, as is all the way through March, is to breathe better between movements in workouts.
The final piece I did sets of 4, 3, 3 on the cleans. I dropped took 3 breaths and went again. I want to get my breathing patterns nailed in March as I currently waste time when resting after not breathing correctly.
Monday 06/03/17
AM
20 minute amrap: 20 calorie ski, 20 calorie row, 20 calorie Airdyne
This got really spicy! I got 4 calories into the ski on the 6th round but I was left pretty fatigued at the end of it. Yesterday's wall balls obviously took their toll on my legs as I had a serious leg burn on the Airdyne part and was well below normal RPM's only just holding mid 60's.
The row was a comfy mid 1300 calories/hr pace which I am hoping is a good workout pace for me going forward. The ski was high 1100 calories/hr pace and overall a breather but still tough in the 4th and 5th rounds. A pretty fun non-stop workout all in all.
PM
A) EMOM x 12: 4 power clean + 4 power jerk
B) EMOM x 15: 1 – 25 wall ball 2 – 15 burpees 3 – 60 double under's
C) EMOM x 14: 1 – minute of steady Airdyne 2 – 3 strict muscle ups
Safe to say tonight was a night of on the minute work. I love on the minute work as it build capacity whilst allowing you to focus on skill. Plus it keeps you honest, you are accountable to the rep scheme.
Part A was light to start and then I worked up to a heavier weight but nothing crazy. With part B I found this fairly easy which I was happy with although my knee did start playing up on the last round which worried me a little.
Finally, part C was a good way to test gymnastics under fatigue. Nothing stupid on the Airdyne, just 65 RPM's and then trying to move straight into the muscle ups.
Sunday 05/03/17
A) 5 rounds: 30 calorie row, 20 wall ball, 10 burpee's
B) Work to a heavy touch and go clean & jerk double
I will admit I was a little rough after going out to watch the footy and boxing last night. However, part A has been a workout I've wanted to do for a little while now. I kept mid 1300 calories/hr on the row, moved straight into the wall balls and held one pace on the burpees. I didn't time it but it took around 16 minutes and is a good little conditioning piece.
This was more to test weightlifting under fatigue post-workout. I hit 100kg which is good for me all in all. I did hit the same weight for a triple earlier in the week but not fatigued or hungover ha ha!!!
Saturday 04/03/17
I didn't get into the gym today so a quick home session.
A. 1 minute on/off burpees
B. 10 rounds: 10 strict pull ups, 20 press ups, 30 air squats
For A I aimed to hit at least 20 in a minute which should be a minimum considering the amount I've done of late! Burpee's can be as tough or as easy as you want to make them. If you want to get a good conditioning workout in, just throw burpees in somewhere and go hard!
Part B took me 16:12. The idea was to simply flow between movements. I wanted the pull ups unbroken but couldn't manage it, I split on the 6th round. This is always a good body-weight workout and great for building upper body strength and conditioning. Go FAST on the squats and it'll soon get your lungs as well.
Friday 03/03/17
AM
17.2!!!
The second workout was announced by the Crossfit Games last night. I'm logging my attempts as a live post on my site. So rather than ramble on, just click HERE to see how I got on!
PM
Soooo, I hit 17.2 again tonight. I just felt like I paced this morning all wrong and hit it again. I got another 45ft of lunges out this evening which I was happy with.
The increased score was purely due to going harder in the opening rounds. My bar muscle ups simply aren't good enough and haven't had enough focus of late. I am a little disappointed in this, fresh or on the minute they're fine, but in a workout it was a different story. Bit of work to do here!
Thursday 02/03/17
AM
This was taken from Tim Paulson's Instagram.
5 rounds:
2m @AssaultAirbike
2m rest-
1m Burpees
1m rest-
Bike – 38/38/37/38/38
Burpees – 20/20/20/20/20
His number's are way higher than mine but it was a fun mover in the morning.
PM
I plan to hit 17.2 early doors so just some rowing intervals tonight…
1 minute on/off – Row @ +1500 calories/hr x 10
It surprised me how easy this felt. A bit of coaching from Dan on my technique made the world of difference so I need to keep this in mind.
Wednesday 01/03/17
AM
So, I started March off with a bit of a throwback to my body-weight style workouts. As I couldn't get into the gym this morning I hit a body-weight workout
Chelsea – 30 minute EMOM – 5 Pull ups (strict), 10 press ups, 15 air squats.
Focus was on moving well, staying strict in the pull ups and maintaining a good torso position in the squat. The rounds took 38-45 seconds which was more than enough rest. I enjoy these type of workouts and find them good for recovery.
In addition, if the rep scheme is slightly out of reach just modify. Scale it up or down to your ability they're a really good way to get a full body workout in with minimal equipment.
PM
A) 4 x 6 hang power clean
B) EMOM x 12 – 1 power clean & jerk
I worked up to 100kg on the hang cleans which I was happy with. I've never been good at cleans from the hang. For B I started at 90kg and worked up. I finished on 125kg which is a PB for power clean and jerk!!!
Hitting PB's after the last 12 months feels strange, however they are all in the power lifts. I say this a lot, but having an option removed (squatting), leads so so many gains in other areas.
C) 40 on/off – 1 – Airdyne, 2 – Ski Erg, 3  Row x 7 rounds
I had to laugh at this. This is a workout that I have done before and one of my training partners asked to do. I didn't realise this and thought "this looks right up my street"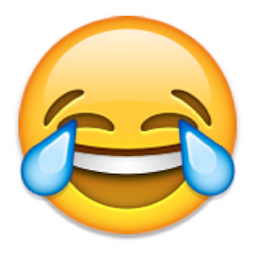 . The idea  is to pick a pace pre-workout for each movement. Then, commit to hitting it on each round. I did 70 RPM's on the Airdyne, +1300 cal/hr Ski and sub 1:40 Row.
I'd love to hear from you all if you try this one out!